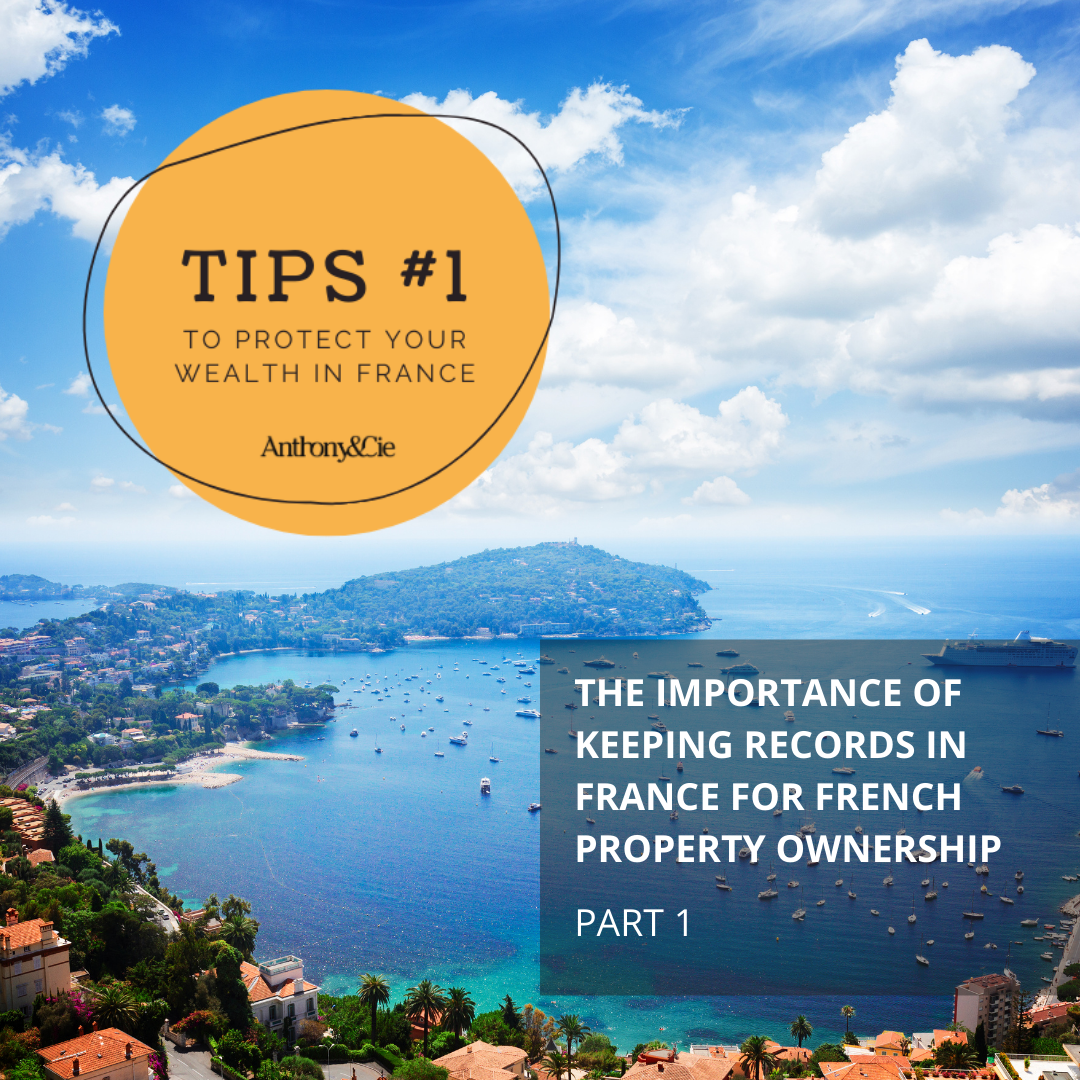 It is necessary to highlight to clients and readers who own property in France, certain necessities in today's tax legislations. Many people refurbish properties and do not consider the consequences of their actions later on. It is necessary to maintain proper records indefinitely. Invoices need to be addressed to the owner of the property; if it is owned by a company, the records should be in the name of the company. Proof of payments, both invoices and bank payments, should be carefully saved. Should the property have a capital gain and not be exempt as a main residence, this is important when calculating the taxable gain of the property. The tax office, if one cannot prove the payment of construction works supported by proper invoices, could refuse their deductibility. There is no time limit for this: one originally thought keeping records for ten years was adequate. However, this does not resolve proof of source of funds afterwards. Capital gains and social charges exemptions are after 30 years in France. Advice is necessary concerning one's home country's potential tax liability.
In addition to these issues, one should not forget that, with international exchange of information, the ultimate beneficial ownership of the company and or property needs to be disclosed. It is also necessary to have proof of the source of funds that acquired the property. Recent case laws have taxed owners who could not properly link themselves to the ownership of the legal structure. One should not forget that it is also necessary to prepare proper accounts for companies in the French format and to maintain legal records. This means annual general meetings and statutory books are necessary. There are also certain tax-compliant filing obligations on an annual basis, at certain times of the year.
On carrying out building or refurbishment works, one may increase the value of the property. One should not overlook the possibility of refinancing or increasing one's mortgage in order to minimise any wealth tax when considering these improvements.
We at Anthony & Cie support our clients in all these aspects ensuring their property is covered on all these issues. Please feel free to clarify any aspects that could be of concern.