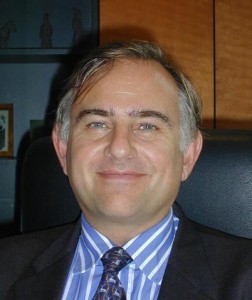 Principal Partner Anthony & Cie

Independent member of Geneva Group International

Chartered Certified Accountant UK and Certified Financial Planner France
Robert Anthony is the Principal Partner of Anthony & Cie and Anthony & Cie International (French Riviera). He was formerly Professor of International Tax Law at the Thomas Jefferson School of Law in San Diego, California. He is a British Chartered Certified Accountant (UK) and Certified Financial Planner (France). He was a member of the board of Sophia Business Angels.
Robert Anthony is an independent member GGI (global alliance of independent professional firms) and he chaired during 4 years a practice group of "Private Equity and International Wealth Management". He is a member of several associations notably: ACCA (Association of Chartered Certified Accountants), CNCGP (Chambre Nationale des Conseils en Gestion de Patrimoine), CGPC (Conseil en Gestion de Patrimoine Certifié)…
Robert Anthony has over the years submitted a large number of publications to various international journals and also authored the book "International Fiscal Strategy" published by Monitor Press in London in March 1998. He regularly speaks at international summits and conferences as an expert in family office issues.
In the past he has been editor for Europe for Tax Analysts, a member of the Committee of the Institute of Directors (Monaco branch), an Honorary Magistrate in the UK, as well as Chairman of the Association of Combined Youth Clubs under the Royal Patronage of the Princess Royal in the UK.