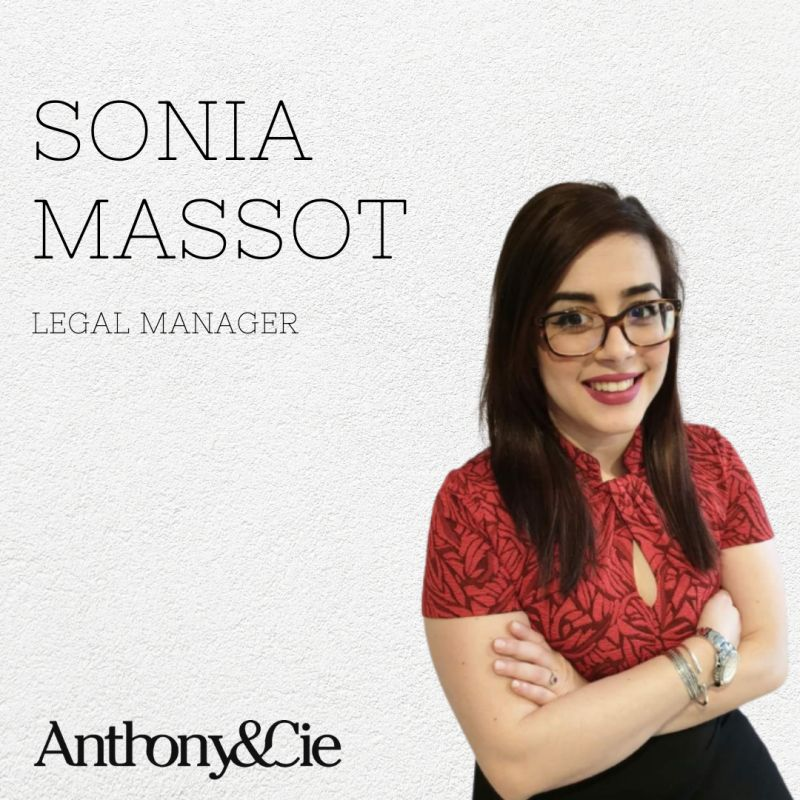 Thanks to our continuous growth, Anthony & Cie is proud to welcome Sonia MASSOT, within the Real Estate Department, as Legal Manager.
With experience in law firms and bailiffs' offices, Sonia is particularly well versed in real estate law, corporate law, inheritance law, etc.
Sonia coordinates the legal files of our international clients in close collaboration with lawyers, notaries, professional third parties.